Posts for: February, 2018
By Anderson Dental
February 16, 2018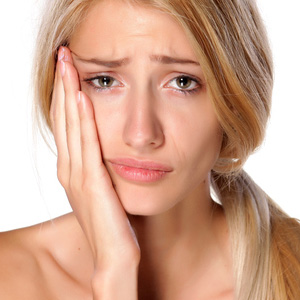 Tooth decay is one of the most common diseases in the world, nearly as prevalent as the common cold. It's also one of the two major dental diseases—the other being periodontal (gum) disease—most responsible for tooth and bone loss.
Tooth decay begins with high levels of acid, the byproduct of oral bacteria feeding on food remnants like sugar. Acid can erode tooth enamel, leading to a cavity that will require removal of decayed material around it and then a filling.
Sometimes, though, decay can spread deeper into the tooth reaching all the way to its core: the pulp with its bundle of nerves and blood vessels. From there it can travel through the root canals to the bone. The continuing damage could eventually lead to the loss of the infected tooth.
If decay reaches the tooth interior, the best course of action is usually a root canal treatment. In this procedure we access the pulp through the crown, the visible part of the tooth, to remove all of the diseased and dead tissue in the pulp chamber.
We then reshape it and the root canals to receive a filling. The filling is normally a substance called gutta percha that's easily manipulated to conform to the shape of the root canals and pulp chamber. After filling we seal the access hole and later cap the tooth with a crown to protect it from re-infection.
Root canal treatments have literally saved millions of teeth. Unfortunately, they've gained an undeserved reputation for pain. But root canals don't cause pain—they relieve the pain caused by tooth decay. More importantly, your tooth can gain a new lease on life.
But we'll need to act promptly. If you experience any kind of tooth pain (even if it goes away) you should see us as soon as possible for an examination. Depending on the level of decay and the type of tooth involved, we may be able to perform the procedure in our office. Some cases, though, may have complications that require the skills, procedures and equipment of an endodontist, a specialist in root canal treatment.
So, don't delay and allow tooth decay to go too far. Your tooth's survival could hang in the balance.
If you would like more information on tooth decay treatment, please contact us or schedule an appointment for a consultation. You can also learn more about this topic by reading the Dear Doctor article "Root Canal Treatment: What You Need to Know."
By Anderson Dental
February 01, 2018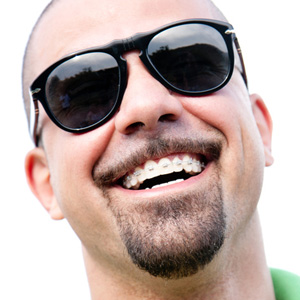 For whatever reason, you've put off replacing a missing tooth for awhile. Now you want to fill that empty gap in your smile with a dental implant restoration.
But if your tooth's been missing for a long time, there could be a problem with space. This is because the teeth on either side of the space may have gradually drifted into it, leaving no room for the implant. You could need orthodontic work first to return these teeth to their proper position.
We could use braces, metal orthodontic devices with wires threaded through brackets bonded to the teeth that are then anchored, usually to back teeth. The orthodontist uses elastics or springs as well as possibly incrementally tightening of the wire against the anchors. These techniques create pressure or tension on the teeth for the desired direction of movement. The teeth's natural mechanism for movement does the rest.
But while effective, braces can be quite noticeable, an embarrassing thought for many adults having to wear them over several months of treatment. But there may be an alternative: clear aligners, a succession of slightly different plastic trays usually worn in two-week intervals. Sequentially wearing each tray gradually moves the teeth to their desired positions.
Though not appropriate for all bite situations, clear aligners have a number of benefits when they can be used. They're nearly invisible to others and can be removed for hygiene tasks or rare special occasions. What's more, the orthodontist may attach a temporary prosthetic (false) tooth to the trays to camouflage the missing space during treatment.
There's one other issue you may have to deal with: if your tooth loss was related to periodontal (gum) disease, the gums and underlying bone may be in poor condition. In fact, substantial bone loss could rule out an implant altogether. But we may be able to remedy both gum and bone deficiencies through grafting or plastic surgery. It may be possible to regenerate enough bone to support the implant; and surgically repairing your gums will help ensure the implant appears natural.
If you have problems like these, don't give up on your restoration goal just yet. With some orthodontic and dental work ahead of time, we may still be able to make implants a reality for you.
If you would like more information on restoring your smile after losing teeth, please contact us or schedule an appointment for a consultation.